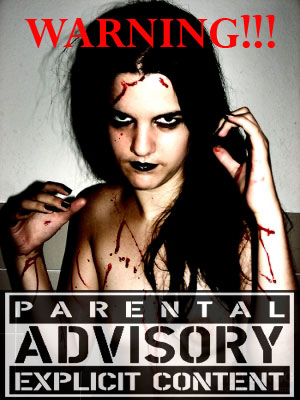 !! Die AGB vor der Registrierung lesen!!
!! Read the Terms Of Conditions before you register!!
Deutsch:
Auf dieser Website werden auch Fotos und Inhalte aus folgenden Themenbereichen dargestellt: Gothic, Dark, Horror, Fetish, Darkerotik, Erotik, Akt und Mysthic. Sämtliche Arbeiten, Bilder und Inhalte unterliegen der künstlerischen Freiheit und Meinungsäusserungen. Mit dem Anklicken sowie Betrachten von Fotogalerien, Fotos, Artikeln und Inhalten erklären sie mit dem Inhalt einverstanden und mind. 18 Jahre (Member Area)! Sollten sie diesen Themen nicht zustimmen können oder wenn sie sich dadurch in ihren moralischen Empfindungen verletzt fühlen könnten, sollten sie nicht weiter die Website betreten und diese nun umgehend verlassen!
English:
Photos and content from the following subject areas are presented on this website: Gothic, dark, horror, fetish, dark erotica, erotic, nude and mysthic. All work, images, and content are subject to the artistic freedom and opinions. With the clicking on and viewing photo galleries, photos, articles and content you agree with the content and confirm to be min. 18 years (Member Area)! You can not agree to these issues or if you could feel hurt in your moral sentiments, you should not continue to enter the site and immediately leave!
Francaise:
Photos et contenu de sujets suivants sont présentés sur ce site : Gothic, dark, horreur, fétiche, sombre érotisme, érotique, nue et mysthic. Tous les travaux, images et contenus sont soumis à la liberté artistique et les opinions. avec l'en cliquant sur et l'affichage des galeries de photos, photos, articles et contenu, vous acceptez le contenu et au moins 18 ans (Member Area)! Ils ne peuvent pas s'entendre sur ces questions, ou si elles pouvaient ainsi sentir blessées dans leurs sentiments moraux, ils ne devraient pas continuer d'entrer dans le site et quitter immédiatement !